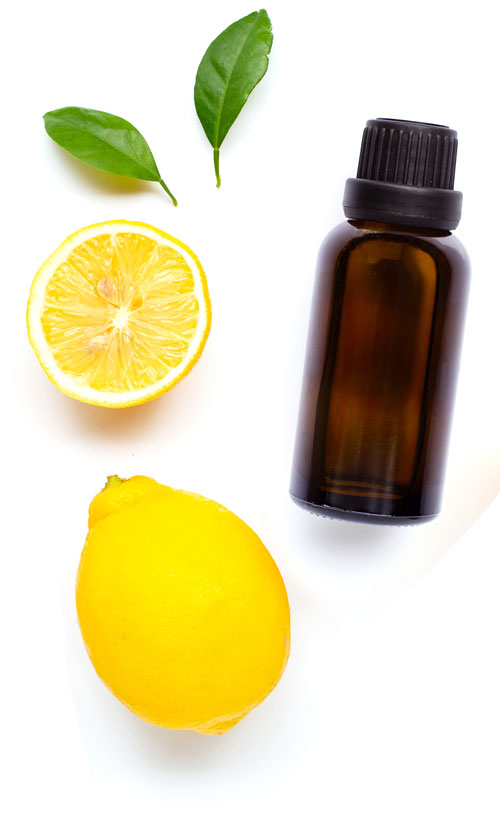 Lemon essential oil is a superstar essential oil that possesses many properties that can help boost moods, increase mental clarity, purify skin, fight bacteria, reduce stress, and restore energy. Besides being great as a disinfectant and fresh scent in cleaning products, the high concentration of D-Limonene in lemon oil can also assist in diminishing wrinkles, toning skin and promoting circulation.
BOTANICAL NAME
Citrus limon
EXTRACTION
Lemon oil is extracted by cold-pressing the fresh lemon peel.
BLENDS WELL WITH
The aroma of lemon essential oil is fresh, sweet and refreshing. It blends well with
Sandalwood
Cypress
Geranium
Lavender
Jasmine
Roman chamomile
Neroli
Eucalyptus
Ylang ylang
Rose
Bergamot
Lime
Grapefruit
CHEMICAL COMPOSITION
Lemon oil's main chemical components are a-pinene, camphene, b-pinene, sabinene, myrcene, a-terpinene, linalool, b-bisabolene, limonene, trans-a-bergamotene, nerol and neral.
SHELF LIFE
8-10 months
* Please remember, just because a product is called "natural" does NOT mean that it doesn't have possible side effects. Never apply essential oils directly to your skin without a carrier oil, and never ingest any essential oil.
Essential oils are NOT a replacement for medical treatments, but they can work as a great complement to your regular health and wellness routine.
DIY WITH LEMON ESSENTIAL OIL
Benefits of Lemon Essential Oil
Increases concentration
Good for clarity
Relieves fatigue
Stimulates the immune system
Increases blood circulation
Purifies skin
Disinfects
Repels insects
Soothes headaches
Properties of Lemon Essential Oil
Anti-anemic

Increases the number of red blood cells

Anti-bacterial

Fights bacterial growth

Anti-depressant

Helps to counteract depression and mood-lifting

Anti-inflammatory

Helps to reduce inflammation or swelling

Anti-stress

Helps to alleviate stress

Antifungal

Prevents the growth of fungi

Antimicrobial

Helps in reducing or resisting microbes

Antioxidant

May protect your cells against the effects of free radicals–unstable molecules that can harm your cells.

Antiseptic

Helps to control infection

Cicatrisant

Skin-healing, wound healing or cell regenerative

Febrifuge

Helps combat fevers

Immunostimulant

Stimulates the immune system

Insecticidal

Helps to destroy or control insect

Purifies Air

Helps remove contaminants from the air
If you are pregnant, nursing, or under a doctor's care, consult your physician.
Phototoxic

Increases sensitivity to the sun and increases your chance of getting sunburned. Should not be used (even in low dilution) before being exposed to the sun.

Rubefacient

Causes redness and possible irritation to the skin